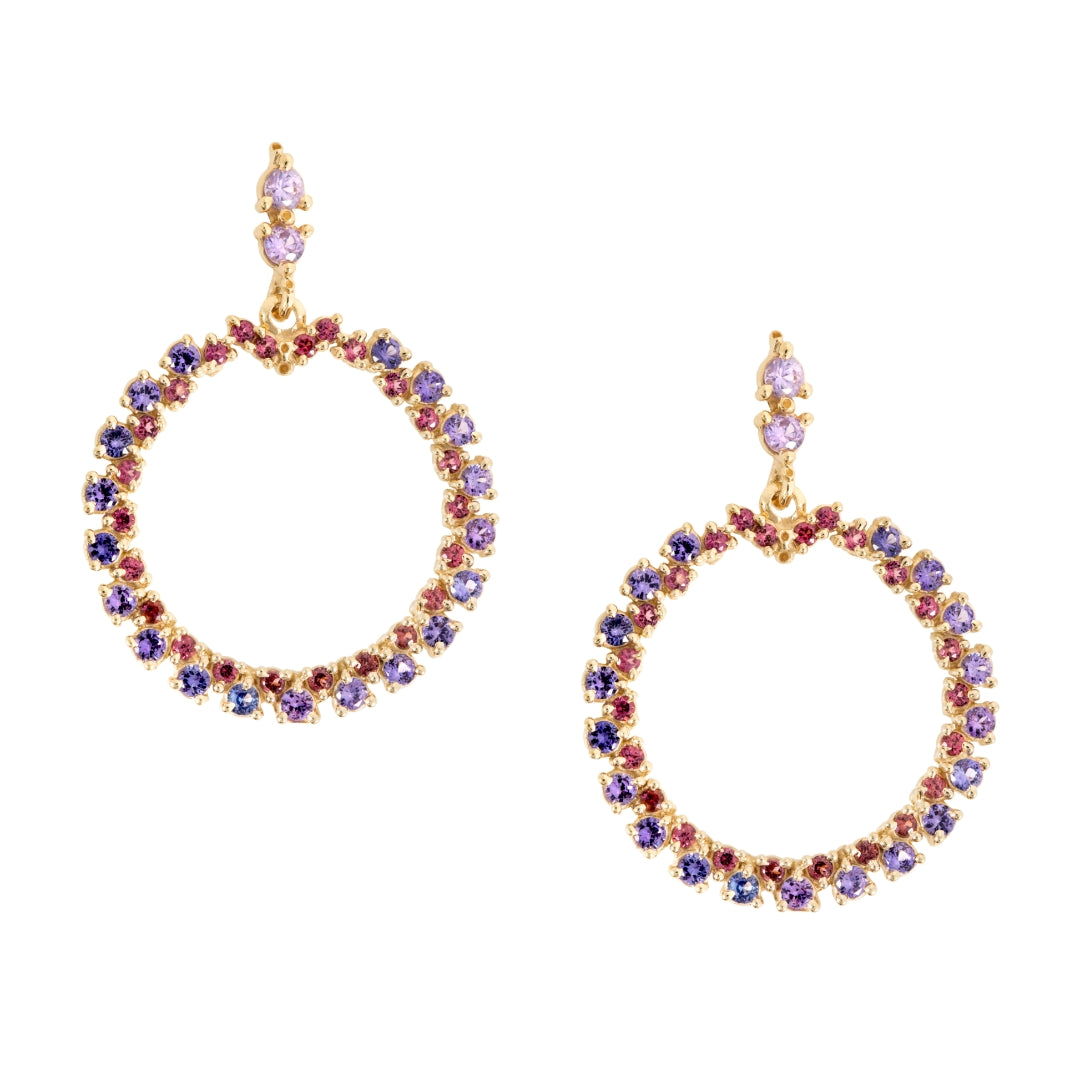 Show Love Earrings- Purple
Whether it's a symbol of love for another or for yourself, these intricate drop earrings can serve as the perfect gift of adoration that can mark special occasions (or just because). A front facing wreath of purple sapphires and rhodolite dangle from a 14k gold post of sapphires.
Composition: 14k Gold, Purple Sapphires (2.05ct.) & Rhodolite (1.45ct.), Size: 1½ "x 1 "
All earrings are handmade to order in NYC/TLV with responsibly sourced materials. Please allow for 10-14 days for production.

Since all pieces are handmade to order in NYC/TLV, please allow for approximately 14 days for production time. You will be notified upon shipment. Free domestic ground shipping is eligible for all orders over $1000. Shipping options are as follows.

Fedex Ground (4-14 days)
Fedex 2 Day (2-3 days)
DHL (for international orders, lead time will vary)

If you would like to inquire about the status of your order please reachout to info@rutareifen.com. 
Show Love Earrings- Purple